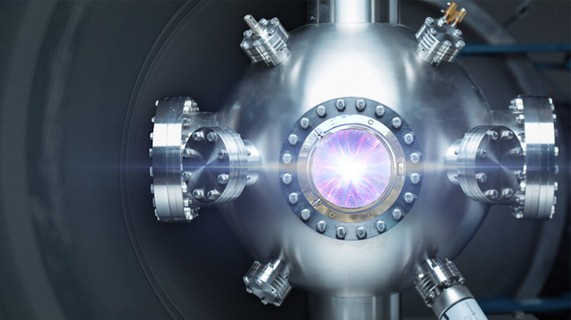 1-energy's Gravi-nuclear rector is an unlimited source of cheap clean energy.
Based on knowledge of Theory of Everything, we develop antigravitational propulsion for cheap orbital launch and traveling to the deep universe. Gravi-nuclear fission-annihilation propulsion was tested in the atmosphere and has speed 9mach, in space theoretically speed of light. So 10 days on Mars.

1SPatial
Software solutions provider & global expert in geodatamanagement.Automatic data validation, integration, via a rules-based approach for large data volume process, change detection, vector shifting, topology validation, 3D validation, - reconciliation, generalisation. Also low cost manual restitution

27G-Technology
27G-Technology is an R&D company to provide state-of-the-art dosimeters for the space and special ground applications. Our new solution is an ultra-small electrical module that uses new generation semiconductor-based technology to measure the TID during space missions. Active in space, TRL-9.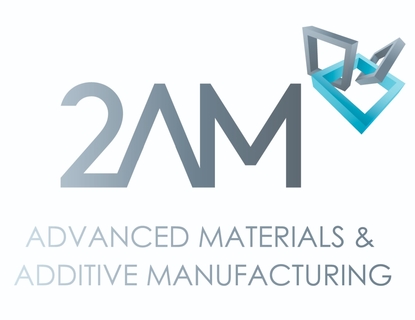 2AM
2AM is developing and producing high-strength Aluminium wire Almascan® as a feedstock for Additive Manufacturing, also, developing and producing Metal-Matrix Nano Composites and materials for space dust shield. The company is focused on R&D and production of Advanced Materials for Aerospace sector.

3 BLACK BUSINESS SOLUTIONS S.R.L.
3BLACK has been founded by research engineers and professionals in the IT&C fields. One of our main goals is to provide custom made software solution for R&D to solve various problems. Integration of various platforms with a mathematical approach can provide various technical solutions for research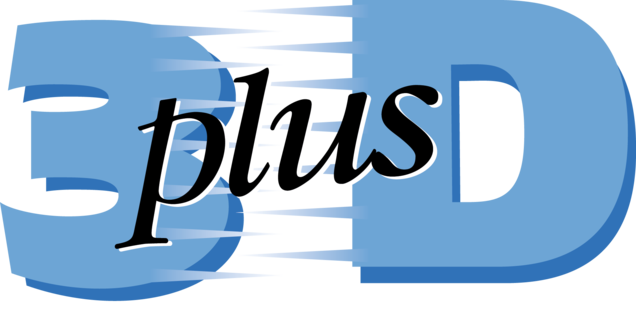 3D PLUS
3D PLUS is a world leading designer and manufacturer of high reliability electronic components. We offer a large range of space qualified products including memories, IP cores, interfaces, CMOS cameras, power supply solutions, computer cores, peripherals and more complex System in Package (SiP).

3DCERAM
Ceramic 3D printing

3DiS Technologies SAS
3DiS Technologies offers 3D integration and 3D system packaging solutions based on its innovative 3D interconnection technologies. By leveraging the third dimension, 3DiS's cutting-edge technologies enable miniaturization of electronic systems and passive devices while improving their performance.

3DMsys analysis s.r.o.
We love to interconnect technologies to solve other people problems. We respect our partner thoughts and set the order of things to be done together. We validate partner designs and prototypes by using Finite Element Analysis (FEA) and physical tests in cooperating laboratories.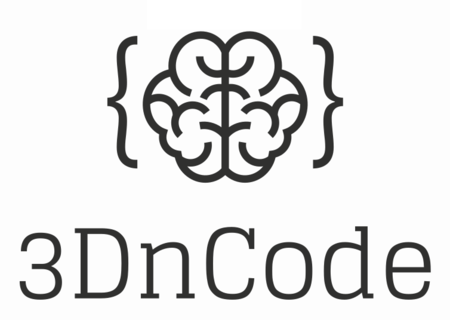 3DnCode
The company is a young start-up established in 2019 by researchers with complementary professional backgrounds and proven experience on a multitude of space related projects. 3DnCode company was born from a wish to do more on software space applications from AR/VR to Neuronal Networks or PA/QA.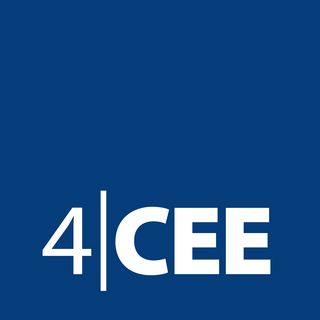 4 CEE, s.r.o.
Providing training tailored to the space industry in the areas of intercultural competence and project management.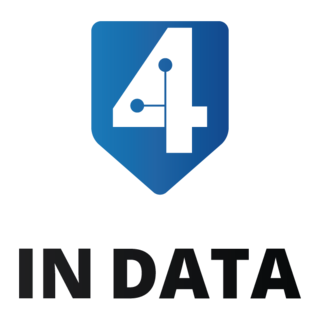 4INDATA AINTELLIGENCE WHO INNOVATES
4indata est éditeur en IA et propose plusieurs APIs brevetée qui permettent /Génération automatique du contenu textuel pouvant augmenter la visibilité dans les moteurs de recherches /détection des risque personnels et professionnel /Analyses sémantique de contenu textuel ou d'image pour la veille.

Helping you with SpaceWire
Paul Walker founded 4Links and recently retired. About 10 years ago, ESA cited him as "The Grandfather of SpaceWire." He wishes to help anyone new to SpaceWire, or to help anyone who has had a problem with SpaceWire.

4Links Ltd
4Links designs, manufactures, supplies and supports an extensive range of SpaceWire test equipment, network simulators, development systems and IP products. The 4Links product range is renowned as being the most comprehensive and reliable on the market. 4Links is based in Milton Keynes, UK.

4RealSim
4RealSim provides high-quality finite element (FEA // FEM) consultancy to help its customers being more competitive. 4RealSim works closely to identify and implement the right solution. Flexibility and non-disclosure of confidential information are key components of the 4RealSim way of working.

4SPACE ENGINEERING
4SPACE Engineering is a fast growing company that unites people with experience in aerospace sector on fields like software development, flight dynamics, CFD, spacecraft structural design and analysis, involved in projects related to reusable spacecrafts, launchers and space debris analysis.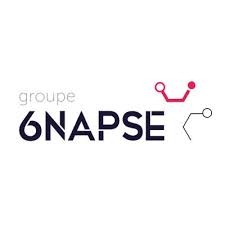 6NAPSE
Conception, Testing and Expertise. 6NAPSE provides for aerospace in his Test Center specific vibratory tests for qualification under cleanless class (ISO8). Otherwise our expertise are : Calculation and simulations , Testing, Materials expertise, failure analysis, chimical analysis, …

9T Labs AG
Our solution allows industrial companies to manufacture industry grade carbon fiber composites as easy as metals.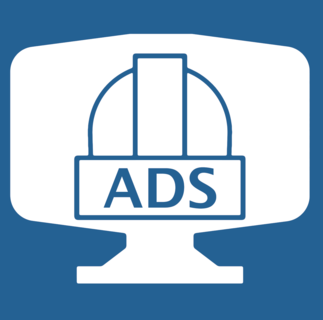 A.D.S. International
A.D.S. International is an independent private company operating in the design and production of Astronomy and Defense Systems: Large Deformable Mirrors for Adaptive Optics and high-end Antenna Systems as SOTM, airborne datalink terminals and ground stations for defense and telecom.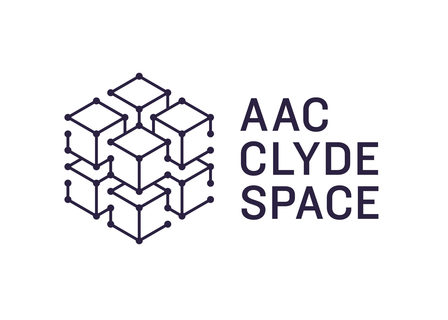 AAC Clyde Space
AAC Clyde Space specialise in advanced spacecraft, mission services, and reliable subsystems. Providing market-leading New Space solutions and services for government, commercial, and educational organisations.

AAISCS provides novel services/products based on results from its cognitive neuroscience research.
AAISCS is a provider of novel services/products based on translating results of basic research in human neuroscience to applications with simple instrumentation so that they are affordable to the wider community and for non-intrusive human EEG recordings in special environments including space.

AAVANZ
AAVANZ provides Innovation Consulting Services for SMEs and start-ups on the set-up of innovative projects, preparing their market strategy, raising R&D and innovation funding and management of such projects successfully.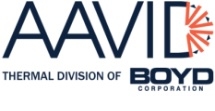 AAVID THERMACORE EUROPE LTD
Aavid are experts in thermal management of high end electronics and offer in-house design, manufacture & test of thermal technologies including heat pipes, high conductivity encapsulated graphite ESA Qualified APG spreaders; liquid cold plates & AGHP's Caloducs & graphite pyrolytique madeinEurope

AB5 Consulting
Developing innovative space and satellite solutions in an enabled environment. Working on integration, strategy, business case, project management, technical gap, regulatory and licensing. Clients include satellite operators, agencies. Developing a smart agritech hub as company's own project.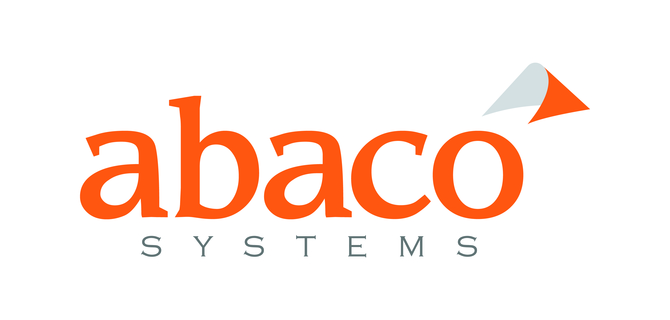 Abaco Systems
With 30+ years' experience, Abaco Systems is a global leader in modular, high performance, open architecture, standards-based rugged embedded computing for the most demanding applications in defense and aerospace.

ABAE
Remote sensing data, applications, telecommunications and navigation, Télédétection, télécommunications et navigation.

Abzu
Abzu is a European startup with offices in Copenhagen and Barcelona. We offer a novel machine learning framework to tackle some of the biggest challenges with current deep learning frameworks like explainability, transfer learning and privacy.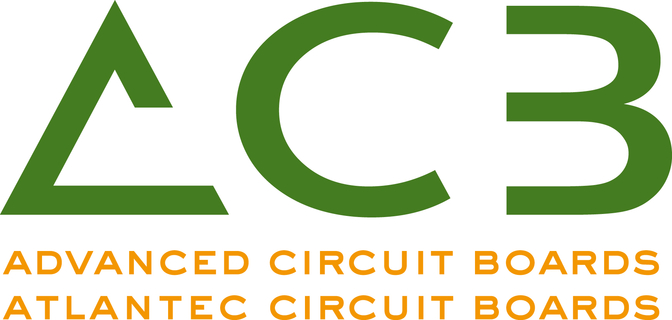 ACB Advanced Circuit Boards
We are a PCB manufacturer based in Belgium and France, ESA & Nadcap qualified with a strong reputation of high technology and high reliability mannufacturing and NPI. We have a real space heritage on traditional space and new space programs on rigid and flex-rigid technology

Aciturri Aerostructures
Composite and Metallic Manufacturer and final Integrator of aerospace structures of Empennages, Fuselages, Moveables, Wings for the main OEMs in the world. Capabilities in design/stress and manufacturing engineering and tooling design. Facilities in Spain, Brazil and Portugal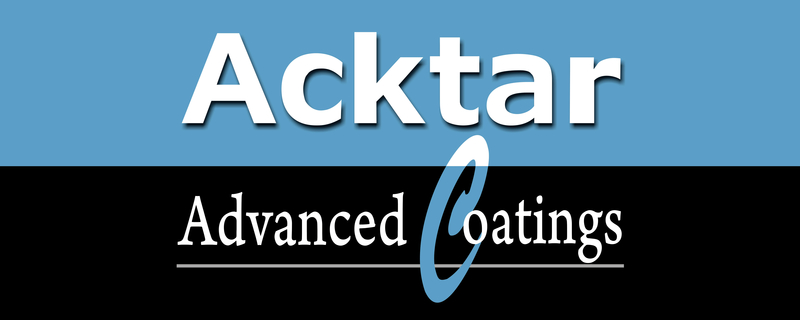 The GOLD STANDARD IN AEROSPACE - The blackest black you ever saw!
ACM ist the German subsidiary of Acktar Ltd. (Israel) and its production and sales partner in Germany and Europe. Acktar Ltd. is the world leader in ultra-black, light absorbing coatings and materials. AcktarBlack™ coatings are the Gold standard in space and other demanding high-end-applications.
ACORDE TECHNOLOGIES
NATO AQAP-2110 certified, designs, develops and manufactures in-house high-performance RF front-ends for satellite communications systems from S band up to Q band (BUCs, LNBs and LNAs). The company provides robust, reliable and field proven solutions to customers worldwide in Military, Space...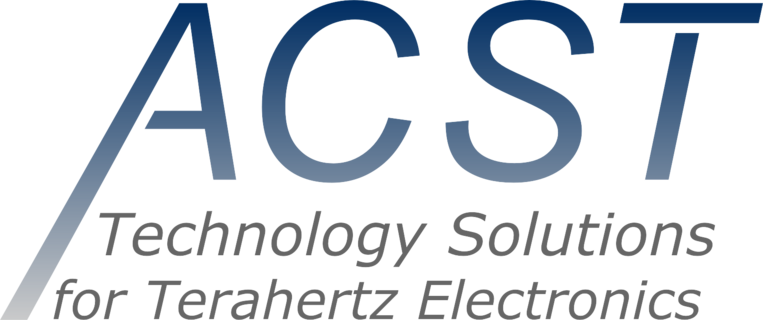 ACST GmbH
Schottky technology based component, module and system provider. >10 years of cooperation in ESA development programs. Supplier on component and module level for MetOp-SG.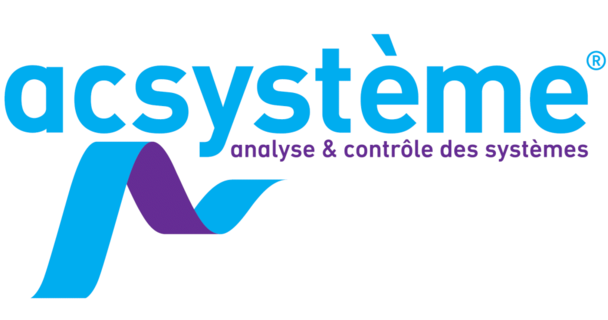 Acsystème
Acsystème supports its customers in R&D and innovation in the fields of artificial intelligence, data science, algorithms, signal processing, image & video processing and analysis, optimization, model based design, simulation, advanced control-command engineering, scientific computing, embedded & SW

System Safety and Software Product Assurance Consulting
System Safety, Software Product Assurance, Aerospace, New mobility, Smart grid

Active Space Technologies
Active Space Technologies offers bespoke electro-mechanical systems for extreme harsh environments, such as instruments and mechanisms, actuators and wireless sensing systems. Our systems are qualified for high-g, high temperature radiation environments.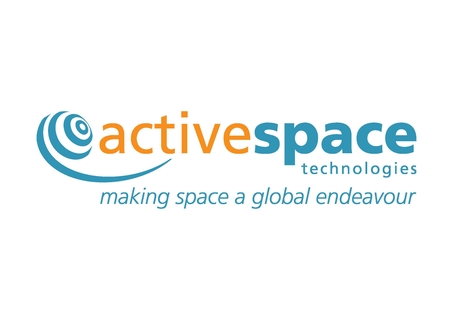 ACTIVE SPACE TECHNOLOGIES
Active Space Technologies is a European based company operating in space, aeronautics, nuclear, defence, and industry. Active Space Technologies offers bespoke electro-mechanical systems for extreme harsh environments, such as instruments and mechanisms, actuators and wireless sensing systems.

AD INDUSTRIES
We designs, develops and manufactures lightweight structures for Satellite and launcher providing products such as : - CFRP antenna support , tubes & beams - Instrument support panels - Equipment aluminium support panels - Battery structure with metallic heap pipes (Alu & CFRP)

ADAMANT COMPOSITES
We offer solutions for Structures Subsystem: Panels & Struts, Deployables and MGSE. Design and manufacturing of Structures. Autoclave for Small Satellite Composite Parts. Deployable Truss and Antenna. Integration stands, Lifting Devices. More than 10 ESA R&D activities on Materials and Structures.

Adaptronica sp. z o.o.
Adaptronica is a small company of R&D profile, active in the space sector since 2013 through five ESA contracts. The expertise of the company is structural mechanics & mechatronics with special focus on mitigation of shock & vibrations including microvibrations, using passive & active solutions.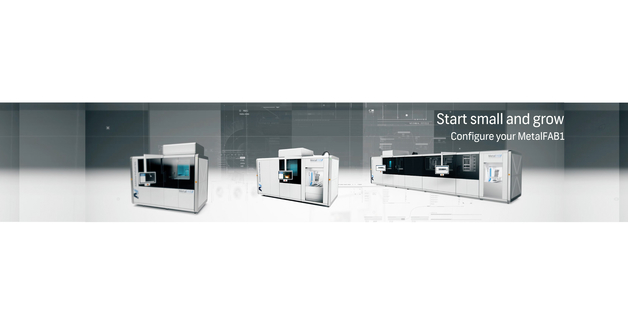 Additive Industries is accelerating industrial metal additive by offering a modular LPBF system
Designer and integrator of Industrial Metal Additive Manufacturing System : largest and most efficient system, modular and end to end focus, already used by several large Aerospace OEM, with systems already qualified and parts flying.

ADMATIS
ADMATIS is an engineering company focusing on thermal and structural domains on satellite market. Highlighted products are MLI, radiator, sidewall panels, TCS, secondary structure, MGSE. Flight heritage is available in European projects (Sentinel-2, CHEOPS).

Advantech Wireless Technologies Inc.
Ground Satellite equipment

Advenica GmbH
Advenica provides expertise and world-class high assurance cybersecurity solutions for critical data in motion up to Top Secret classification. Advenica enables countries, authorities and companies to raise information security and digitalise responsibly.

Test House specialized in optoelectronics for space : from definition of optimized plans to tests.
Since 2003, AdvEOTec's test house services are devoted to qualification of optoelectronic components and systems for space and aerospace programmes. Dedicated Tests and Measurements are implemented for sequences such as : environmental, mechanical, vacuum, ageing, solar illumination, radiation.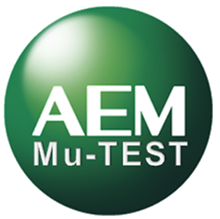 AEM / Mu-TEST
AEM / Mu-TEST is the game changer in the Automated Test Equipment (ATE) industry. Thanks to its revolutionary, FPGA-based hardware, Mu-TEST offers best in class Semiconductors automatic test solution for Defense and space applications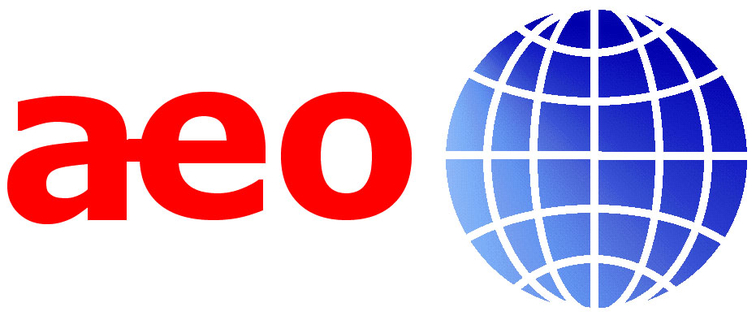 AEO - Aerospace Engineering Office
Design & analysis of space structures & lightweight construction, design optimisation, technical & scientific software development, 3D printing, mechatronics, research in human sciences, math. methods, responsible test engineer, technical documentation & reporting, photo & video reportages etc.

Aernnova
Aernnova has a wide experience in Engineering (Structures and Systems Design & Sress Analysis, Manufacturing Engineering, Tool design and Industrialization, Testing & Certification), manufacturing of composite, metallic and hybrid components, Systems Integration, SW testing and validation.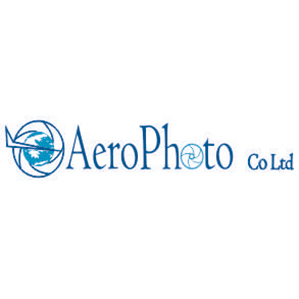 Aerial Survey & Geospatial Data Processing
AeroPhoto Co Ltd, founded in 1992 and based in Thessaloniki Greece, is an aerial survey and geospatial data processing & analytics company. Expertise in acquisition, analysis,mapping and delivery of geospatial information. They trust us for our experience, reliability and know-how!